:Meet Kim Elliott, The Word Mechanic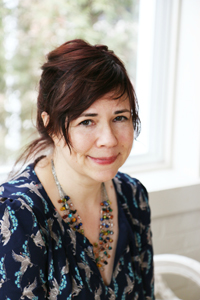 Hi there, I'm Kim and I relish the power that words have to invite, inform, and inspire people; strategic storytelling can change minds and lives.

I'm a published author and a successful grantwriter. Over the years, I've helped my employers and clients secure millions in funding to help good ideas blossom into innovative education and health programs. As a communications pro, I have a loaded tool belt--from social media strategy to Web analytics to data viz to eblasts to you name it--that helps me excel in reaching and engaging internal and external audiences. As an experienced content strategist and project manager, I know how to keep a team's eyes on the prize and deliver the goods on time, on budget, every time.

Right now, I'm wrapping up a writing sabbatical in which I completed three books. Prior to the sabbatical, I worked for Education Development Center (EDC), a global nonprofit that is dedicated to opening doors to good health, successful learning, and economic opportunity for all. From 2011 to December 2017, I was the lead internal and external communications specialist, content strategist, and grant writer for EDC's U.S. Division. I served on the division's leadership and management teams, as well as EDC task forces focused on communications. From 2004 to 2011, I owned my own small business (The Word Mechanic) and co-authored a book published by Corwin Press. Connect with me on LinkedIn if you would like to learn more about me and view samples of my work. Please feel free to contact me to discuss your needs and explore how I can help.